Rent Management from society, housing, shops, generators, PG etc is very difficult. Keeping records of each and every tenant or customer on monthly basis is difficult. Bix42 helps you in customers management on recurring basis. Rent Management App generates bills automatically on end of every month. It also sends payment reminder SMS to your tenants and also helps you in Online Payment Collection.
Bix42 is the monthly recurring rent management App. We offer online billing, invoicing and payment collection on Monthly Basis. Billing App helps you conduct your business efficiently. 
With the help of Bix42 you are never away from your business, just with a click you can anytime access your records from anywhere. The billing system of Bix42 is designed in such a way that it efficiently handles the records of your each customer and because of it's easy to understand interface, it is easy to use as well.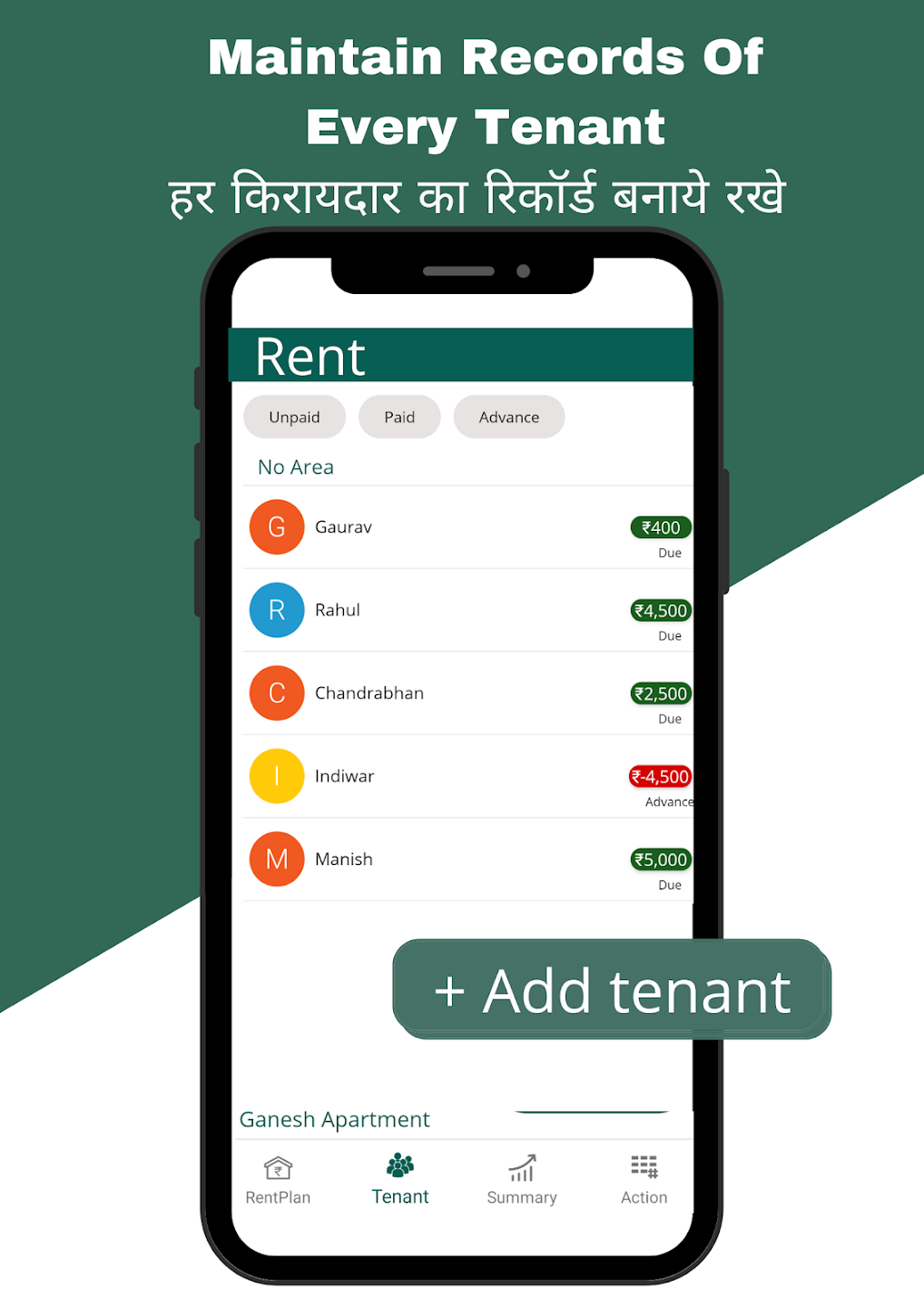 Benefit of Bix42 Rent App
As a Rent Manager it is not only difficult but time consuming to make bills, remind your tenants and payment collection. With Bix42 Rent App for management you will be able to automate billing and reminder. You can set the date in which you want the bill to be automatically generated. You can even share the bills with your customers digitally on WhatsApp.
Rent Management also set monthly reminder to send to your customers and remind them to pay their dues timely. Bix42 also allows you to store your clients with their respective packages, discounts, and GST rates to avoid confusion while making bills. It saves you the trouble of going over again and again to check the history of every customer.
Life of Rent Manager
There are many expenses that a cable TV operator incurs day to day, like those on petrol, food, commission to collection agents, Bix42 provides you with an option of recording all your expenses in one place where you can view them systematically and manage them. It gives you precise data about your expenses under different heads to avoid confusion at the end. This reduces your paperwork and bookkeeping costs as well.
Running door to door for collecting money and sometimes returning bare handed is quite frustrating, you can get rid of these problems by using Bix42. You can send the payment links to your customers through the app. It also allows you receive the money in your bank account directly.
Sometimes cable businesses employ collection agents and assign them the duty of collection of money of a particular area. They may underreport the money collected and make you suffer losses. Bix42 solves this problem by allowing you to add your collection agents to the software wherein they will have to update their daily collection and hence there won't be any scope of cheating you
In case of any assistance or  if a problem arises you can always contact us by pressing on Chat For Help, we are available on call and SMS between 10:00 am to 7:00 pm. We even try to attend to calls even after 7:00 pm. You can also chat with us on WhatsApp.